...comes from the USA! Hello and welcome to this place.
I was puzzled what to do for you. Well - I started this little game, so I have to go on with it, haven't I?
Again, I have learned some things that I would have never known if I weren't in this hobby. History education here is pretty Euro-centric, which is of course logical but sometimes a bit sad because you miss a lot of historical events that have taken place in foreign countries. One of these events is the Anglo-American war of 1812.
I can't remember it has been even mentioned with a single word during my history lessons in school. Everything was just concentrated on Napoleon and his invasion in Russia, the war in Spain and the Prussian reforms.
I must confess that I have never even noticed about the Anglo-American war of 1812, but I was very happy to find out that US uniforms and even the equipment of the US army looked pretty much the same as the uniforms and equipment of their opponents.
So I've built this little vignette here...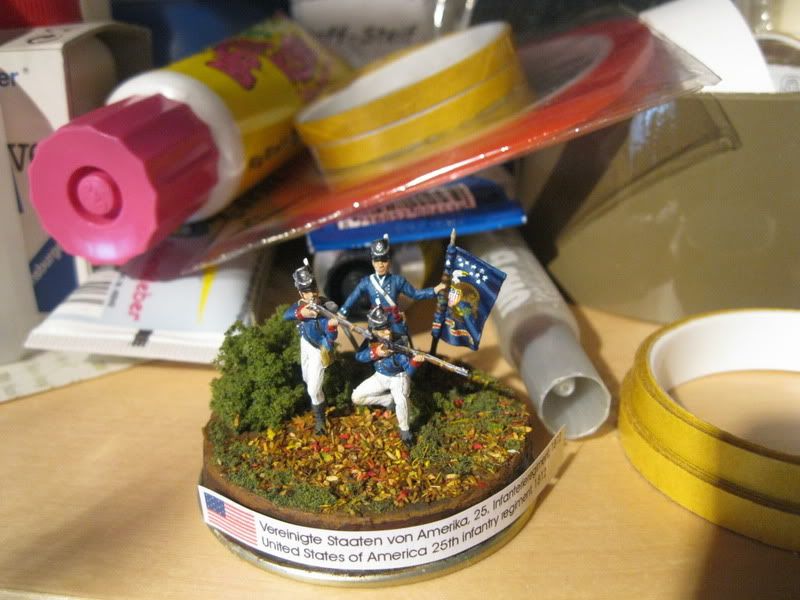 Everything is handpainted on these old, slightly modified ESCI figures. Oh - and I have not cheated, the flag is also painted from the backside.
Here's a frontal close-up: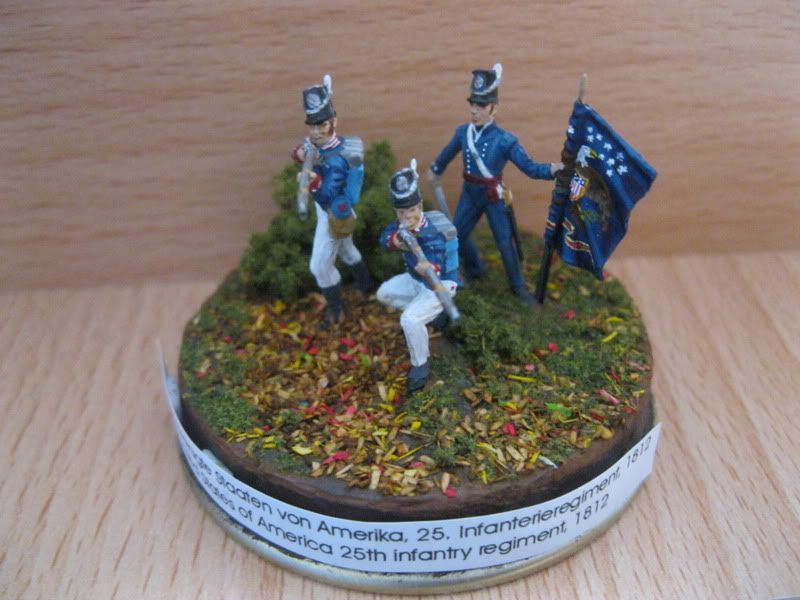 Well... I found some very interesting ideas for the future. Maybe I'll put a higher focus on that war theatre in the future. That means after I've finished all the other projects I currently have.
I'm still working on the other stuff I mentioned in my last posting but at the moment, most energy goes into supporting my wife who plans to start an own business soon